It's official. Daniel Ricciardo won't be renewing his Renault contract from 2021. The Australian announced his decision to part ways with the Enstone outfit after a dismal campaign. Instead, Ricciardo will be teaming up with Lando Norris at Mclaren from next season.
Daniel Ricciardo and Renault part ways
After days of gossip and rumors, McLaren officially announced that they would be signing Ricciardo in 2021. It doesn't come as too much of a surprise considering all the rumors.
With Sainz switching to Ferrari, many expected Vettel to replace him but it appears the 4 times World Champion declined McLaren's offer. Losing Sainz is a blow for McLaren but they've acquired one of the best drivers in F1 right now.
One can't help but feel for Renault after a premature end to a promising relationship. Daniel joined the team with aspirations that Renault, sadly could not meet. A Daniel Ricciardo-Renault partnership just never felt right and it has now come to an end.
What McLaren said:
"McLaren Racing announced today that it has signed Daniel Ricciardo to a multi-year agreement to race for the team in the Formula One World Championship from 2021.
Ricciardo, 30, from Perth, Australia, will join Britain's Lando Norris, 20, who will start his third season at McLaren in 2021. Carlos Sainz will leave the team at the end of the 2020 season after two years with McLaren." reads McLaren's statement.
"Daniel is a proven race-winner and his experience, commitment, and energy will be a valuable addition to McLaren and our mission to return to the front of the field. With Daniel and Lando as teammates, I believe we have two racers who will continue to excite our fans and help the team grow" said Andres Seidl on McLaren's official website.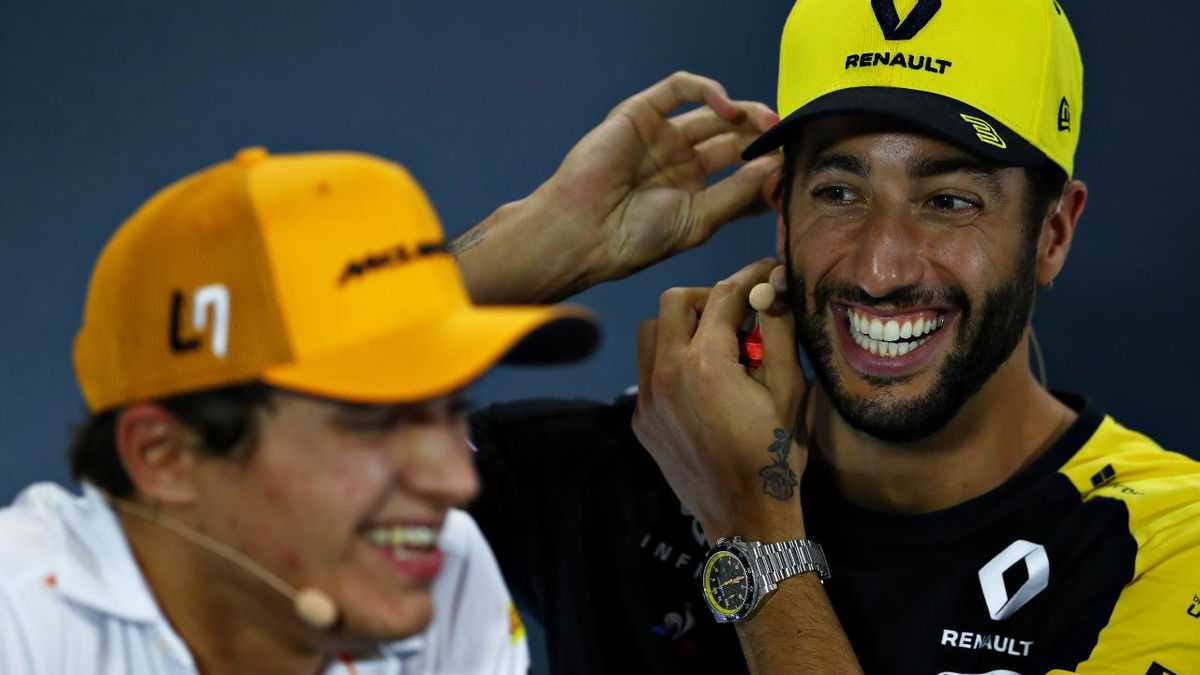 Renault's next move is still an unknown at this stage but there's still plenty to play for in the driver's market. One should keep in mind that the majority of the grid is without a contract for next season. A vacant seat at a works F1 team is a rare opportunity that not everyone would pass.
Next stop – Mclaren
In Ricciardo's case, there's plenty of positives in signing with McLaren. The Woking outfit has been on the rise in recent times and is well on its way to challenging the top 3 once again. However, McLaren's biggest advantage lies in its upcoming change from next year.
For those unaware, McLaren is switching to Mercedes's power in 2021. With Mclaren moving in the right direction development-wise, a proven race-winning engine could do the trick. McLaren and Mercedes have teamed up in the past and produced some memorable race wins and World Championships in F1.
Ricciardo's asserted on multiple occasions that a World Championship is his ultimate desire in F1. Clearly, the honey badger sees McLaren as his golden ticket to Championship glory in the sport.
Whether McLaren turns things around or not, Ricciardo and Norris are sure to create an interesting dynamic in F1 as teammates.