Despite witnessing a one-sided loss against welterweight champion Kamaru Usman at the main-event if UFC 251, "Gamebred" Jorge Masvidal is yet to take a break from his training regime. After the headliner of UFC 251 went into jeopardy following Gilbert Burns being tested positive with COVID-19, Jorge Masvidal stepped in and saved the day for Dana White and UFC fans. Masvidal, 35 went all the five rounds against Kamaru Usman in the match up but seemingly got dominated for all the rounds, which subsequently snapped him away from the victory.
However, Jorge Masvidal has already garnered some notable appraisals from umpteen MMA veterans, including numerous MMA fans also. While a lot of fight fans have already voiced their approval over a rematch between Kamaru Usman and Jorge Masvidal, the American seemingly thrilled a bunch of his fans by posting a video clip from his official social media handle.
Read More | UFC Fight Night: Kattar vs Ige Predictions: Calvin Kattar vs Dan Ige
"No rest for the wicked"- Jorge Masvidal is spotted cycling via social media
Jorge Masvidal recently took to Instagram and posted a video where he is seen enjoying cycle rides on the street. Although it is not verified whether the video footage is the latest one or not, fight fans have already dived in to express their opinion. In the cation, Masvidal wrote, "No rest for the wicked #theresurrection".
However, Jorge Masvidal raised a lot of eyebrows by indulging in a conversation with Sports Centre in the comments. The renowned sports media outlet (Sports Centre) asked Jorge Masvidal to allow ESPN fir using the video clip with proper courtesy in their posts.

To which, Jorge Masvidal wrote, "I grant thee permission". Since Gamebred has already delivered his permission, his latest Instagram video is assumed to be recycled by a lot of spots media pages.
UFC 251: Jorge Masvidal fight purse from his latest face-off against Kamaru Usman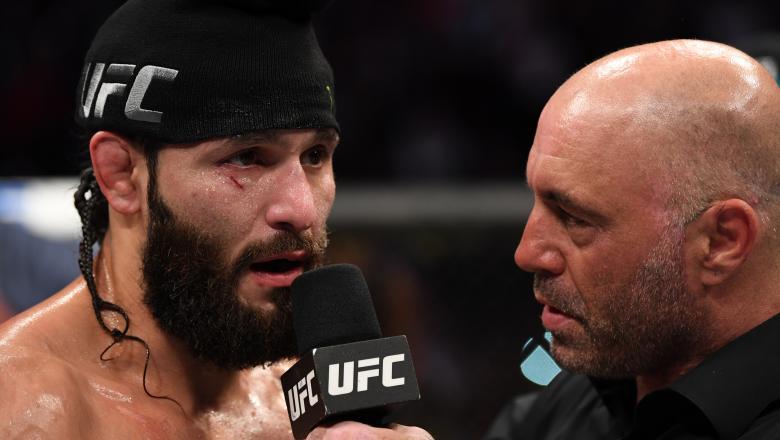 Although Jorge Masvidal could not claim the UFC welterweight gold at the latest UFC 251, the BMF has bagged a lucrative fight purse already. According to official reports, Jorge Masvidal has received a whopping amount of $500,000 to appear for the event and an additional $30,000 s his fight incentive. Apart from that Jorge Masvidal has also bagged a healthy amount from his sponsorship deals.
Read More |"This Loss Will Only Make You Hungrier" – Dwayne "The Rock" Johnson Sends a Message to Jorge Masvidal After UFC 251 Loss
Continue the conversation on the app, join other MMA fans on MMA Fans App